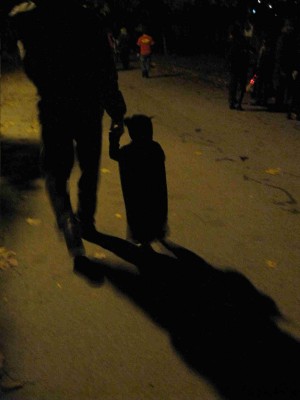 "In the process of becoming complete, integrated human beings, we are all Heroes facing internal guardians, monsters, and helpers."
~ Christopher Vogler
The best time to tackle limitations that thwart yearned-for dreams is now. We know what they are, the monsters that suck our energy and drain the light from the day. We've lived with them long enough to be on intimate terms with our own collection of personal oppressors, whether internal or external or both. But how to confront them? And how to survive?
Practice is "skill gained by experience." So find someone who knows about this particular monster. Find a mentor who cares. Find a book written by an author who understands. Find a class. And, most of all, find a way to enter the curriculum of experience, but with help from above, from those who have gone before.
It's easier to be a hero – to venture into the night in the discomfort of an itchy mask and a heavy cloak, determined to make a difference – when under the protection of a greater power.
Find an open hand. Hold on. Peer into the darkness. Shuffle forward. Learn.
"A coward gets scared and quits. A hero gets scared but still goes on."
~ Unknown