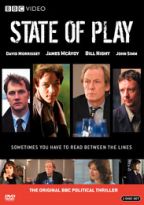 However we spend this holiday season – surrounded by family members who drive us bonkers or fill us with joy, alone and bored or satisfied, or in the quiet nest of close family, there comes a time when a break would be nice. May I recommend a British television crime drama in such a case?
The recommendations here are chosen with great care for the nature of the sensitive soul. They are the shows I enjoy the most, picked because they favour intellect over violence and offer interesting characters. Take the list to the DVD store and you may find that, back at Family Holiday Central, you'll gather a late-night crowd of fellow viewers who share a need for quality down time.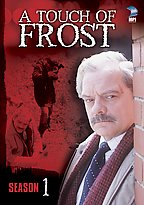 Happy viewing, and I wish you and your loved ones a peaceful and intriguing holiday season.
State of Play
– I gush. I can't help it. State of Play remains at the top of the British TV crime drama heap for me. Set in London, the action follows the investigations of a team of tenacious newspaper reporters as they explore possible connections between two events. The quick deaths at the beginning (tame by American crime show standards) are worth weathering to watch the long remainder of the story that unfolds around them. With brilliant acting by the entire cast, including James McAvoy and Bill Nighy, this six-part, 350-minute thriller grips from the very beginning.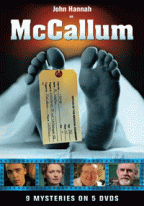 A Touch of Frost
– Detective Inspector Jack Frost warms my heart because he remains an unruly kid at heart, even though he's well into middle age. His run-ins with his stuffy boss, his teetering piles of papers and coat-pocket filing system endear him. And he's aces as a detective, to the surprise of many. The series started in 1997 and is still running. The first seasons show their age, but if it interests you at all, stay with it for better production values as the series progresses.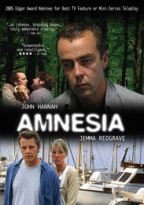 McCallum
-The glorious John Hannah plays the title role of Dr. Iain McCallum in this two-season series from 1995. Though McCallum is a forensic pathologist, the focus is on the characters' personalities and the insights used to solve crimes rather than the gore of the crimes themselves. Like Jack Frost, McCallum is a misfit, a man with a big heart and a rebellious streak who struggles to be the person he wants to be. There are nine episodes in this series, but I strongly recommend skipping number nine altogether – the real story ends with episode eight and McCallum doesn't even make an appearance in the markedly lower-quality final episode.
Amnesia
– Scottish Actor John Hannah also stars in this TV 145-minute mini-series. Hannah plays Detective Mackenzie Stone, a man who finds himself questioning his own mental health at the same time he investigates a man who has amnesia – or does he? Amnesia delivers well-managed twists and turns, including a main character with enough problems of his own to compellingly complexify the story's layers.
Stay tuned for British TV Crime Dramas – Part Two, coming up within the next month.
Janurary 3, 2010: And now there's also a British TV Crime Dramas – Part Three.