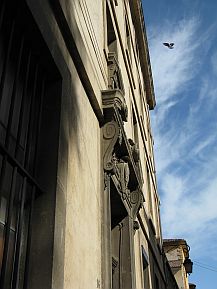 Different cultures value sensitivity differently, with the Western world landing (so far) on the side of less rather than more tolerance. Shifting that view is one of the purposes of this website.
I have a vision of strong, self-accepting, brave, curious, resourceful, empathetic sensitive people standing up to claim our place in society as the seers and long-view advisors who, I believe, are much-needed in these times. If this blog and website can be of service to that vision by offering even the most modest of tools – encouragements to follow curiosity, be creative, and connect with each other – then I am truly thrilled.
Explore and ponder. Share your revelations. The future needs us now.
About Author Grace Kerina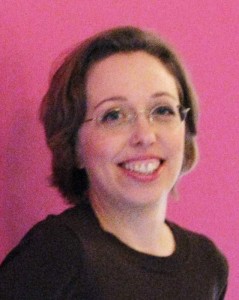 I'm in the process of a major shift. Writing articles for this website for two years as I've explored creativity and sensitivity, made connections with people, and delved into collaborations has shifted things for me.  I see now that I'd like to be of service in a slightly different way, by focusing more on helping people write and create in ways that make sense for them.
I'll always be highly sensitive, but my leading edge beckons me to venture ahead from here on a slightly different tack, one that may be best served through a whole new website. It's now late spring of 2010 and I'm busy with plans. I'll keep you posted.
When I started this website, in July of 2008, this was my About the Author information:
Sharing with other highly sensitive people (HSPs), to intrigue and empower us both, and to connect with each other, is a natural outcome of being highly sensitive and increasingly pleased about it. I score 100% on Elaine Aron's self-test for high sensitivity, and intend to make the most of it. The more I value the HSP traits I have the more interested I become in wanting others to value their HSP traits and, further, in wanting the world in general to value them, too.
The backlog of things to share keeps bumping into the new finds, making the ongoing flow of a blog a natural solution for clearing the decks and making room for more discoveries. By growing the website and creating encouraging products I learn more about myself, pursue joy, connect with wonderful people, and find helpful solutions. Hopefully, in the process, I help others, too.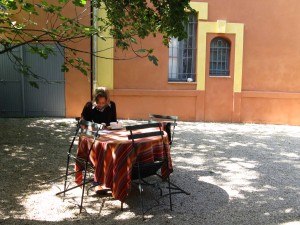 If the spelling of some words seems funky to you it may be that you're not accustomed to Canadian spelling. (And if you notice the odd truly misspelled word, don't blame it on Canada – I'll take responsibility for that.)
In case you don't know, you can click the main title of Highly Sensitive Power from whatever page you're on and you'll be taken to the home page.
Throughout the blog and website, the acronym HSP refers to a highly sensitive person and HSPs refers to highly sensitive people.
Unless otherwise noted, all content, including photographs, are © by Grace Kerina. All images not mine are noted as such and used by permission. If you hold the mouse over a photo you'll see its caption.
I would love to hear what you think of this blog and website (grace@gracekerina.com).
Please check the Services page for information about the unique editing/writing service I offer, which provides gentle, efficient co-editing.
Writing Kudos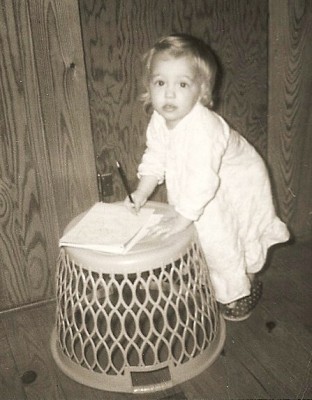 "I continue to experience rifts in reality and spontaneous combustions of joy when I read your posts. I treasure your mastery of the art of connection. Your blog posts pop into my inbox and sparkle into my day. Your energy fills me with wonder, delight and possibility. It's like every morning I have a playdate."
~ Adela M. Rubio, Evolutionary Trainer & Coach, selfcaremastery.com
"Your Pep Talks are cool, sweet juice on dry, crusty days. Thank you, Grace."
~ Erika Harris, Founder, Joyful-Work-for-Sensitive-People.com
"Thanks for once again showing the universality of so many of our supposedly individual epiphanies."
~ Chery Cratty, Artist
"The piece you enclosed is just perfection. There is not one misplaced word, tone or thought – just a piece of art – so human, so familiar, so touching. I have read it again and again and am pulled in by the layers, the simple scenes that go to a profound place. I don't think writing like this can be taught; it is a gift."
~ Retired career counsellor
"The woman is brilliant. I thoroughly enjoyed reading over her work – it's funny, tender, insightful and perfectly paced."
~ President, leading personal memoirs publishing company
"Your work is always of the highest quality."
~ Client / highly sensitive counsellor
Photo credits: Author photo with pink by Danielle LaPorte, author at table byMichael Mundhenk.
Photo of Grace writing at age two: Grace's family archives.